Fiber optic Patch Cord Cable
Fiber optic Patch Cord Cable

Description :
The BELLCOMMS offers a comprehensive line of fiber jumpers for monnecting fiber links. Choose from simplex of duplex, multimode (62.5/125 or 50/125) or singlemode, SC or ST, jumpers, or pigtails. Assemblies are available in standard lengths of 1, 2, 3, and 5 meters, (costom lengths are also available). Each and every terminated connector is optically tested so that you can be assured that 100% of the BELLCOMMS-built cable assemblies meet the stringent performance limits as noted in the specifications chart. All jumpers are manufactured using the finest quality connectors and OFNR riser grade fiber.
Products Feature
• Compatible with NTT-FC, NTT-SC standard & ST connector
• PC ferule with 20mm. radius fast polishing
• 8 degree angle PC ferrule with ultra low insertion loss
• Low back reflection loss
• Easy to handle
• Environmentally stable
• Typical Insertion Loss Single-mode:0.15dB, Milti-mode:0.3dB
• Typical Return loss(*) Single-mode: -50dB
• Operating Temperature : - 40 ~ +75C
• Storage Temperature : - 55 ~ +85C
• Telecommunications
• Local area network
• Fiber optic sensors
• Testing instruments
• CATV
Standard
International : ISO/IEC 11801
European EN : 50173
North American : TIA/EIA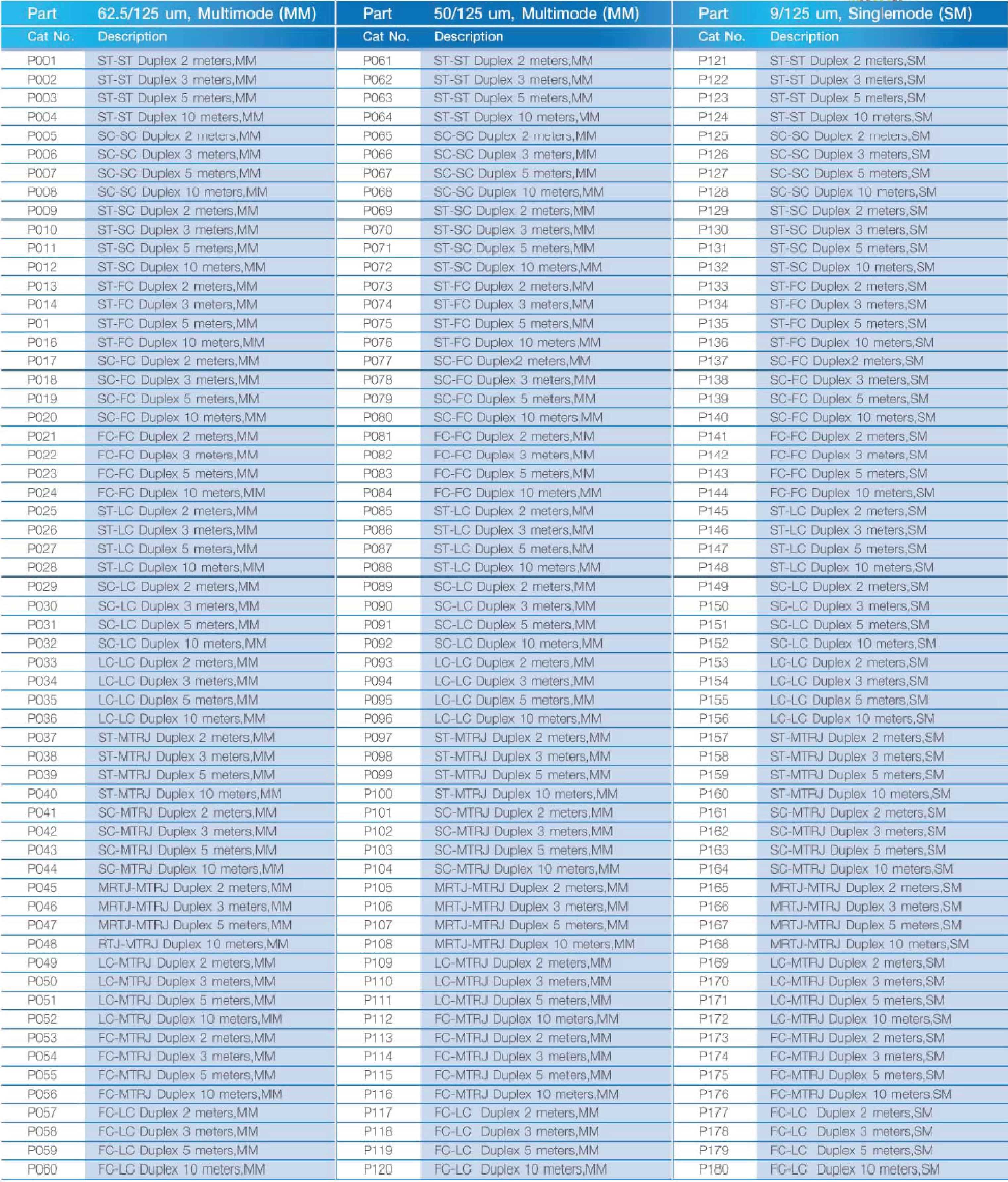 Download PDF:

There are no products to list in this category.